4 Activities You Must Try this Fall in Whistler
Purchasing a home in Whistler, British Columbia, is expensive. Real estate in Whistler is in high demand internationally, thanks to its reputation. With a non-stop calendar of events, concerts, festivals, and races, Whistler always has something going on. Whistler's event calendar is as broad as it is dynamic, with everything from yearly flagship events to grassroots community activities. 
Fall is undoubtedly the best season ever because of its crystal clear, cold, humidity-free days, lovely golden hue, and concentration on consuming all the baked goodies. There are also many seasonally appropriate activities to enjoy in the fall. Furthermore, knowing where to begin with so many options might be challenging. Here are 4 Whistler fall activities you must try.
1. Fall Foliage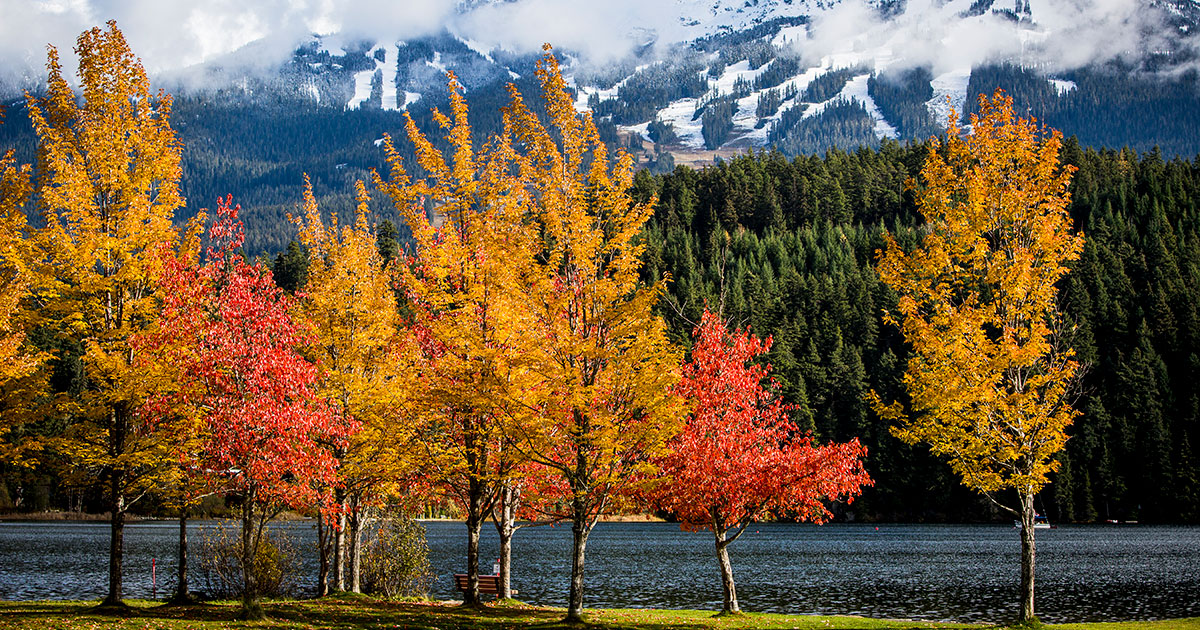 You won't likely feel the gritty snow under your boots, but you will likely experience that crisp, cool weather. You won't feel overly hot or cold, which makes it perfect for outdoor activities. By dressing in layers, you may comfortably visit Whistler's attractions without running the risk of hypothermia or frostbite. What could be better than the beautiful Fall weather? Wonderful fall foliage In Whistler, you don't simply get the typical Fall hues. You receive a mix of glistening, crunchy greens, golds, russets, and purples. That offers you the most spectacular Canadian landscapes you've ever imagined, set against the backdrop of Blackcomb and Whistler mountain.
2. Bird Watching
Canada is a sizable nation with a great variety of species, particularly birds. As you can expect, birdwatching has gained popularity among visitors and locals. Travelers can enjoy viewing flocks of birds in their natural habitat at several locations across the nation. The melting lakes of Whistler, a component of the Pacific Flyway, are an essential habitat for migratory birds searching for food and rest. The lakes and connecting trail networks offer people a fantastic opportunity for convenient birdwatching. Alta Lake, Rainbow Park, and the adjoining platform designed specifically for bird watching provide excellent vantage points to observe both migratory and local wildlife. But nothing tops a trip to Green Lake for the best opportunity to observe birds in a breathtaking mountain.
3. Apple Picking
An enjoyable alternative to staring at a screen all day or worrying about a mountain of books is apple harvesting. As corny as it may sound, being surrounded by rows of apple trees transports you to a period when life moved much more slowly. There is no better way to guarantee that the apples you're eating are devoid of preservatives, wax coatings, and those nasty bacteria from shoppers' hands.
4. Pumpkin Picking
Pumpkin patches are the best. Along with the ability to harvest pumpkins fresh off the vine, some locations also provide fantastic attractions like hayrides, corn mazes, petting zoos, and even craft studios. This is a family event that will be exciting for everybody this season. It isn't easy to define precisely when and why pumpkin patches first appeared. The obvious explanation is that the first pumpkin patch was created by a clever farmer who saw that pumpkins would be one of his last crops before the winter and wanted to find a method to profit from the fall craze.