5 Unique Gifts Ideas For Men
What do you get for the man who seems to have everything? In a world where shopping has never been easier, finding a unique and useful gift can be challenging. So, what special gift ideas are there for men? We found five that might pique your interest.
1. Brew Cutlery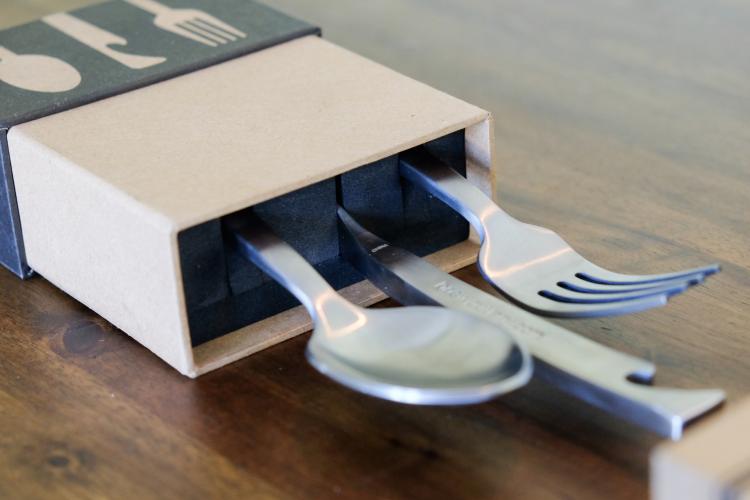 What is it? Cutlery with a built-in bottle opener on every utensil. Okay, so traditional cutlery sounds like a terrible gift, but there's a whole new element to explore with this added twist. This cutlery is ideal for picnics, BBQs, and just for use at home. If you're buying for a man who loves to drink beer as much as he loves to eat, you are a winner.
2. MLB Memorabilia
Not just any memorabilia. No, when you shop with Tokens & Icons, you can buy amazing gifts for baseball lovers. They create and design men's fashion accessories from old baseball uniforms worn by professionals, stadium seats, and more. This means you can present your guy with a wallet embossed with their favorite team and featuring lining from a real uniform. It's pretty cool stuff.
3. Cheese Making Kit
Who doesn't love cheese? With Cheese Connection, you can purchase premium cheese-making supplies. Hard cheese? Check. Soft Cheese? Check? Somewhere in between, they have it all. You can even get wraps and waxes for the already experienced cheesemaker. If you know a guy about a cheeseboard, this is the perfect gift for them. Don't forget the grapes and red wine!
4. Microwavable Notebook
There are a few elements to this handy notepad. First, if your guy is always taking notes, he will appreciate your thoughtfulness. Second, you pop this notebook into the microwave, and it erases the writing from the pages. So, if you're buying for someone who is environmentally minded, this is a total winner. Also a win for any James Bond-loving guys who are into cool gadgets and tools. What makes it work is the special pen which turns clear when exposed to 140-degree temperatures. It comes with a pen, but you may want to invest in an extra, just in case. There's also an app that allows the receiver to easily transfer their notes to a cloud service. So, they don't have to lose all their messages if they prefer to keep them.
5. Bottle Loft
Is the beer lover in your life struggling with creating enough space for their favorite bottled brews? Consider making a sound investment in their hobby by gifting them the bottle loft. It's a simple magnet system that hangs from the fridge's top to create additional bottle space. It's great for beer and soda, too. It takes just seconds to install and works amazingly well. Since you're at it, you might as well purchase them their favorite brew to hang, too.
You don't need to stress when a birthday or holiday is coming around, and now you have a springboard to gifting success. If you want to update, revamp or improve your lifestyle, check out mylifestyleideas.com for all the latest tips and hints.